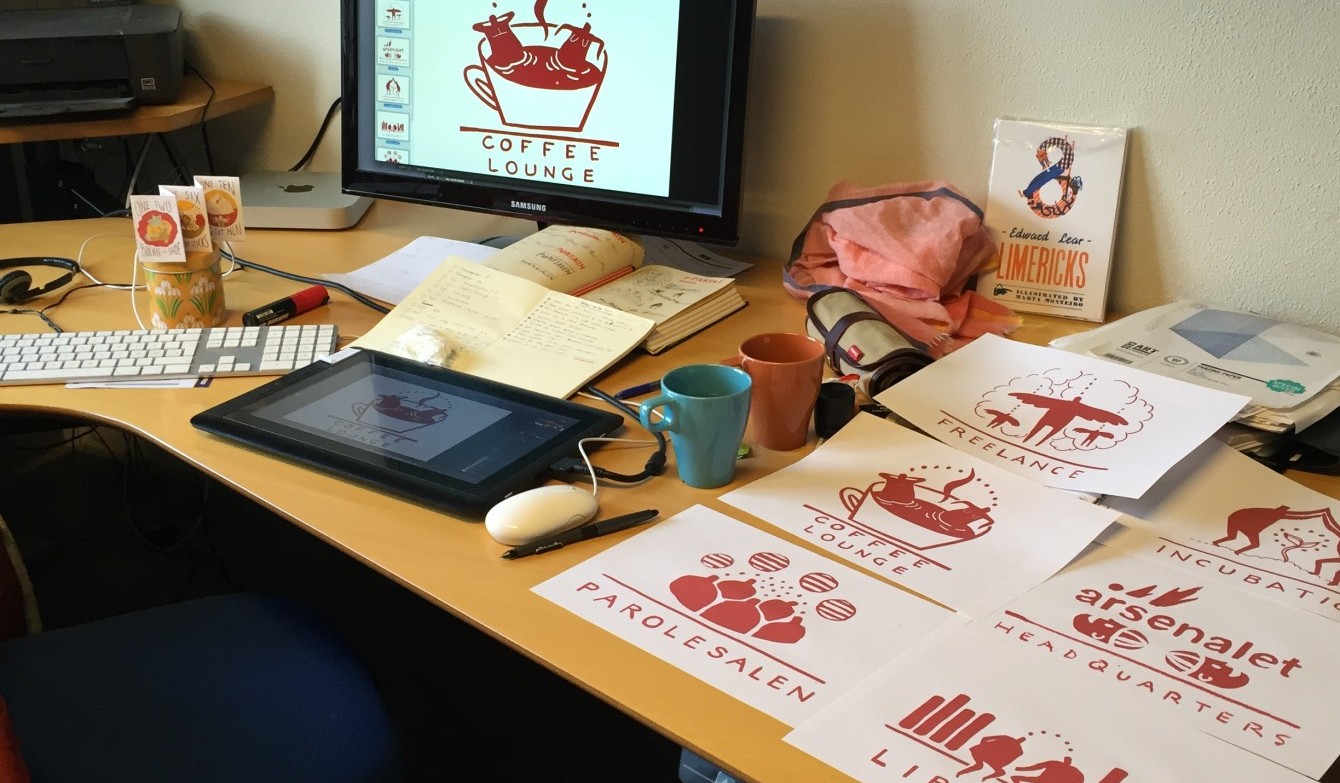 I've been working on a series of illustrations of the nursery rhyme "One, Two, Buckle My Shoe" and having a lot of fun with it! It's still very much a work in progress. After a year off on maternity leave my printer was a little bit sad and tired, providing some surprisingly fun striped effects. A little dab of water and a wipe, and it's good to go again! I was trying out a concertina type folding book.
Here's the version I'm illustrating:
One, two, buckle my shoe
Three, four, knock on the door
Five, six, pick up sticks
Seven, eight, lay them straight
Nine, ten, big fat hen
Eleven, twelve, dig and delve
Thirteen, fourteen, maids a' courting
Fifteen, sixteen, maids in the kitchen
Seventeen, eighteen, maids a waiting
Nineteen, twenty, my plate's empty
The more I pondered this lovely little gem the clearer I could see a lovely story running throughout, and soon a little girl and her friend emerged as the heroes. Off they go on a little adventure, collecting firewood, eggs and potatoes, bringing them home for the maids to prepare in the kitchen. You can have a look at three of the panels in my
portfolio
.